The truck on the box, the truck in the video, and the truck I love to drive! Some has changed, but more than anything, this truck has been one of my favorite rigs to drive! It's seen some beautiful places as well!
Crawlmaster's 2019 VS4-10 Willys
A personal favorite and well documented video build series. A full build list is included with a linked list of all products used. This was sold in June of 2019.
Based on the iconic Karnivore build that was best known for the BFG poster and ads that it was featured in. Vanquish Currie F9 Portal axles were combined with this chassis for the ultimate in high end parts.
The worlds fastest solid axle SCX10-II and the beginning of the Monthly Mayhem Challenge.
Axial's jump into the portal market is one of the most appropriate uses yet!
This vehicle began as an exercise in excess and transformed into one of the most outrageous projects in scale crawling. Transforming 100lbs of aluminum into a beautifully chassis and body panels.
The Traxxas TRX-4 Sport Kit is the subject of the fourth iteration of the Budget Build Series. This truck transforms over a 16 Week series where it's upgraded with $50 each week.
A fun and simple experiment to throw the a set of TRX4 axles under a Vanquish Products VS4-10 Chassis kit with other common parts!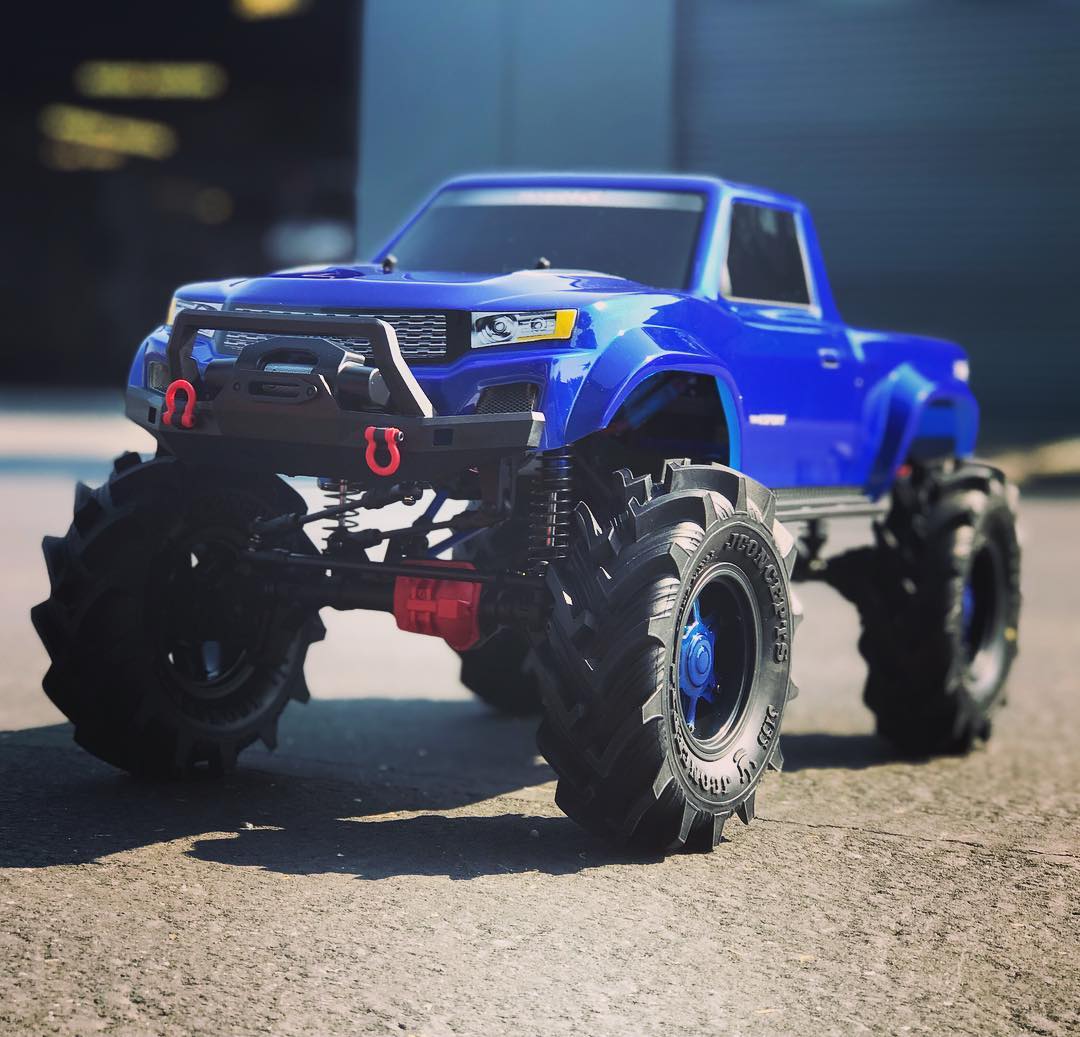 Taking a Traxxas TRX4 Sport and converting it to a killer mega truck using the Traxxas Lift kit and JConcepts Fling King tires with some big brushless power!
The first release from Element RC has me tinkering with this contender in the market.
Fully functional, remotely adjustable, air suspension on a Traxxas TRX4 Bronco
Turning the Proline Pro Fusion SC kit and transforming it into a true Ultra4 style weapon.